Game Online
Daftar Game Online Lyto
Lord of Vandaria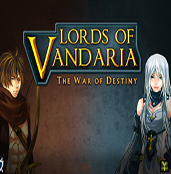 Genre
Strategy, RPG
Update
16-2-2015
Dimainkan
6751 kali
Deskripsi
Vandaria is at WAR! Defend your kingdom, expand your territory, and conquer the entire land.

Lords of Vandaria is a collaboration between Toge Productions & the Vandaria Saga Team. Based on the first trading card game in Indonesia and best-selling novel series: "Vandaria Saga", LORDS OF VANDARIA is a game of epic fantasy. Embark on a journey through the vibrant world of Vandaria.
Semua game di Lytogame Flash diambil dan telah beredar luas di Internet. Isi dan hak cipta (gambar, karakter, konten, audio dan lain sebagainya) bukan tanggung jawab Lytogame.
Similar Game